August 2014
A rather silly headline but it was sure to be an attention grabber :) In any case, I'm really pleased to have been featured in the Examiner's 'Day in the Life' feature on August 5th!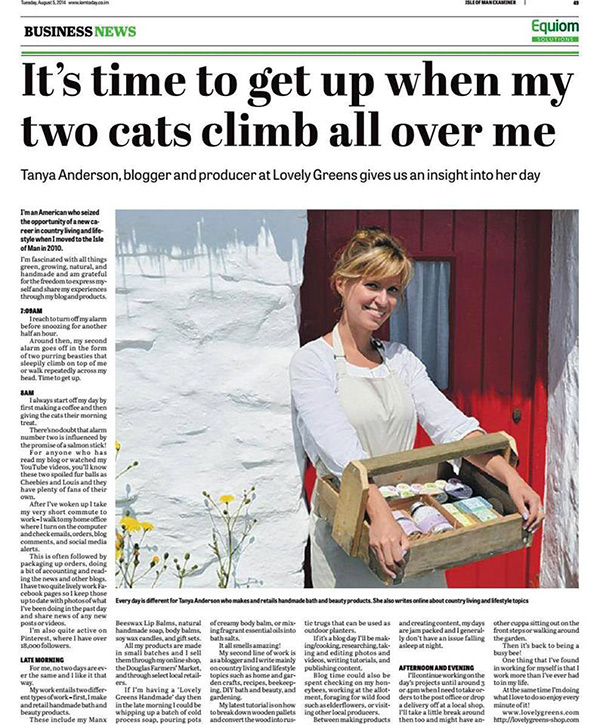 July 2013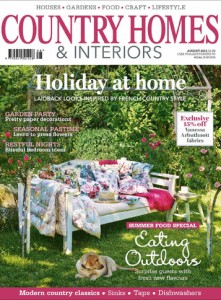 Lovely Greens appeared on page 112 of the August issue of Country Homes & Interiors magazine in the '3 everyday pleasures…' block.
They write " Lovelygreens.com, where blogger Tanya Highet, who left life in London for a greener, more outdoor existence in the Isle of Man in 2010, shares recipes, tips from her allotment, beekeeping adventures and explorations of the natural world. We're smitten"
February 2013
Mel Wright of the Manx Independent chats to Tanya about her and her husband's move to the Isle of Man and a greener lifestyle. The article appears in the publication's 28th of February issue and also features background on Lovely Greens.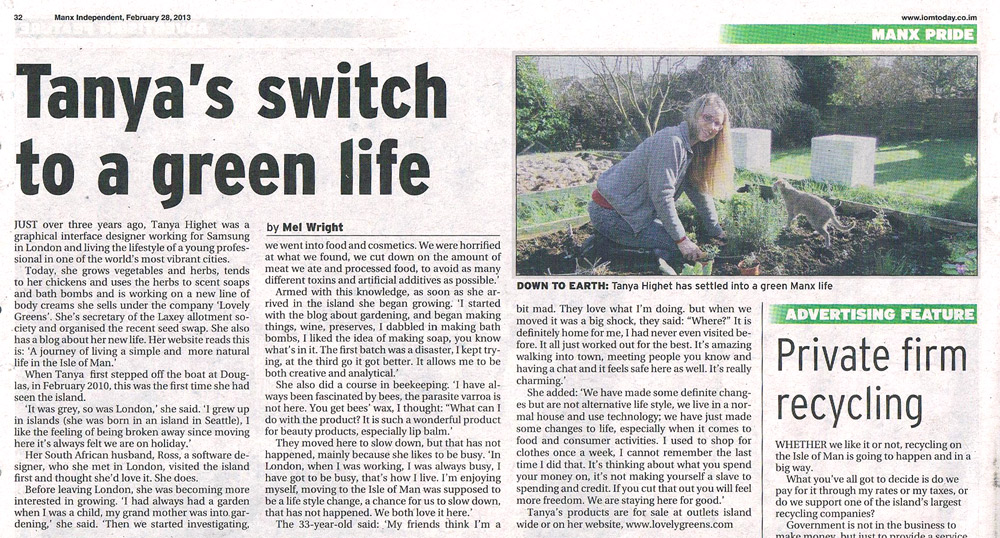 January 2013
Look out for the double-page feature of Lovely Greens in the March 2013 edition of Vegetarian Living available from the end of January. Nearly all Lovely Greens products are vegan though the ones using honey and beeswax as ingredients are vegetarian. We also don't use ingredients known to be tested on animals and only test our finished products on ourselves and willing human volunteers!
For more on Vegetarian Living please visit their website at http://www.vegetarianliving.co.uk/

November 2012
Handmade Living Magazine featured Lovely Greens in their 'Beautiful Blog' column for the January 2013 issue – out on newsstands on November 28th 2012. In the feature Tanya tells her story of moving to the Isle of Man and how she started blogging about living a simpler lifestyle. Also on offer in this feature (detailed on another page in the magazine) was a free gift with any purchase from her online shops.
For more on Handmade Living Magazine please visit their website