Description
Caramel Toffee Beeswax Lip Balm
A lush and creamy balm that moisturises and protects from winter elements. This Caramel Toffee Beeswax Lip Balm tastes AMAZING!
Beeswax naturally protects the lips from loss of moisture yet allows your skin to breathe, unlike many conventional lip-balms which use petroleum jelly. Beeswax can also contribute to the healing of chapped lips due to it's anti-bacterial and anti-microbial properties.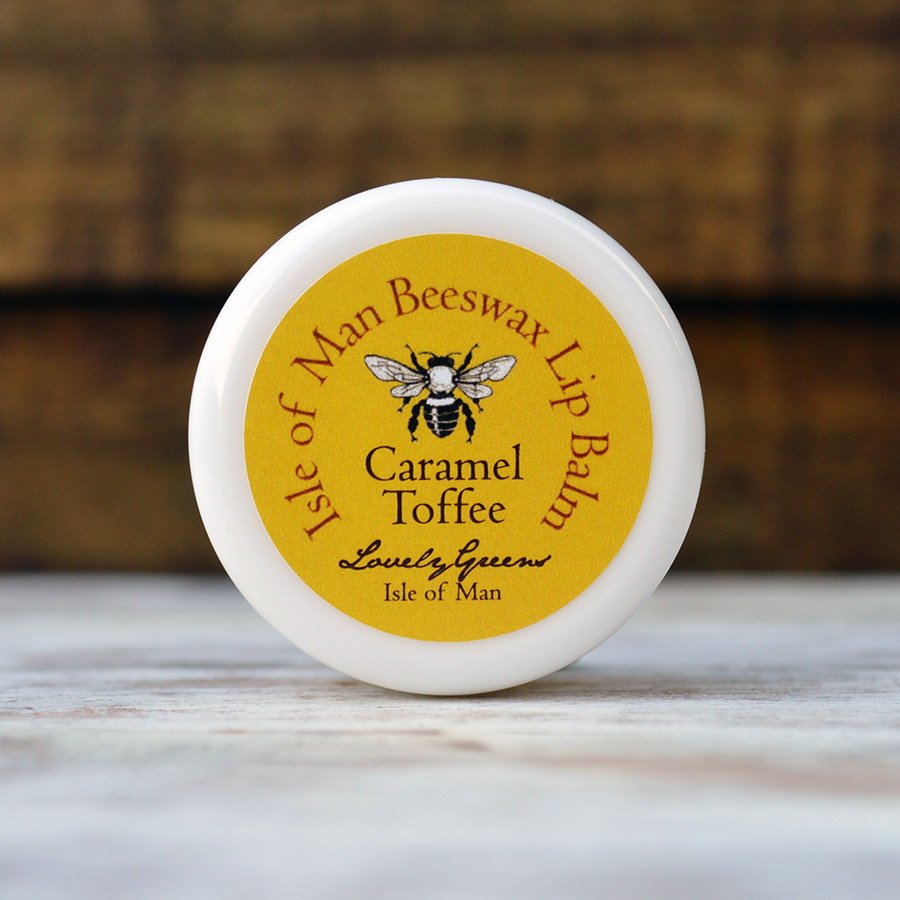 Caramel Toffee Beeswax Lip Balm Details
The beeswax in this lip balm comes from our own hives as well as those of other small-scale beekeepers on the Isle of Man. None of the hives are treated with chemicals and the bees live happy and healthy lives.
Shea Butter is a highly moisturising oil that naturally contains sun-screen properties which can protect your lips from sun burns. Sweet Almond oil on the other hand is lubricating yet light so it makes an excellent moisturiser in all types of weather.
The product quantity is 10ml and comes presented in a small attractive pot. Buy this lip balm as a single or save when you buy three (your choice of flavours) for £9.75 — that saves you £1.50. Get the deal here.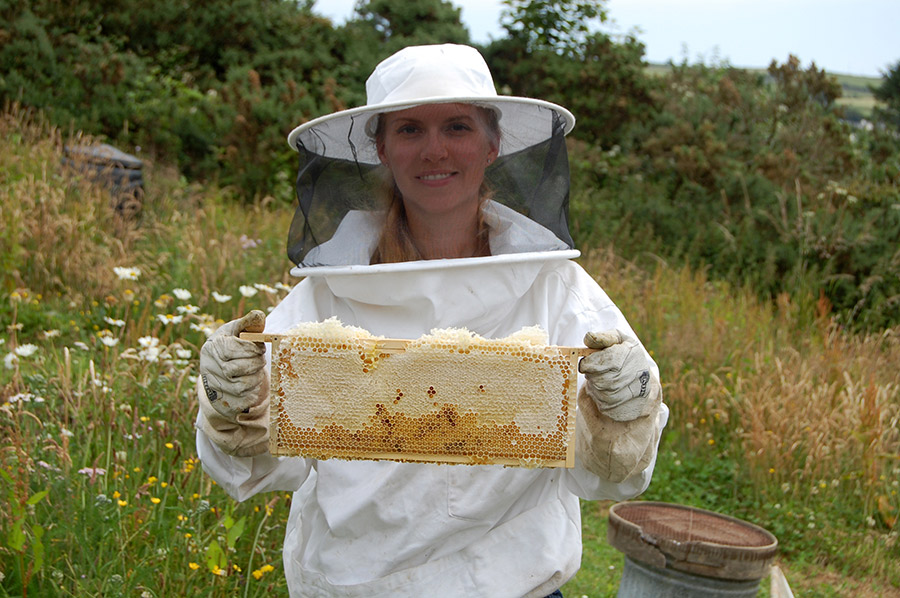 Ingredients: Sweet Almond Oil, Shea Butter, Beeswax, Mineral Colour, Aroma, Vitamin E oil
Please spread the word by sharing on social media -- thank you :)