Description
Aromatherapy Bath Melts Collection
Six bath truffles made with rich cocoa and shea butters, kaolin clay, essential oils, and natural sparkling fizz.  The rich oils in these aromatherapy bath melts are particularly good for dry skin and will leave your skin soft and moisturised.
Set includes three rose-geranium and lavender melts with rose petals, and three lavender melts with lavender buds.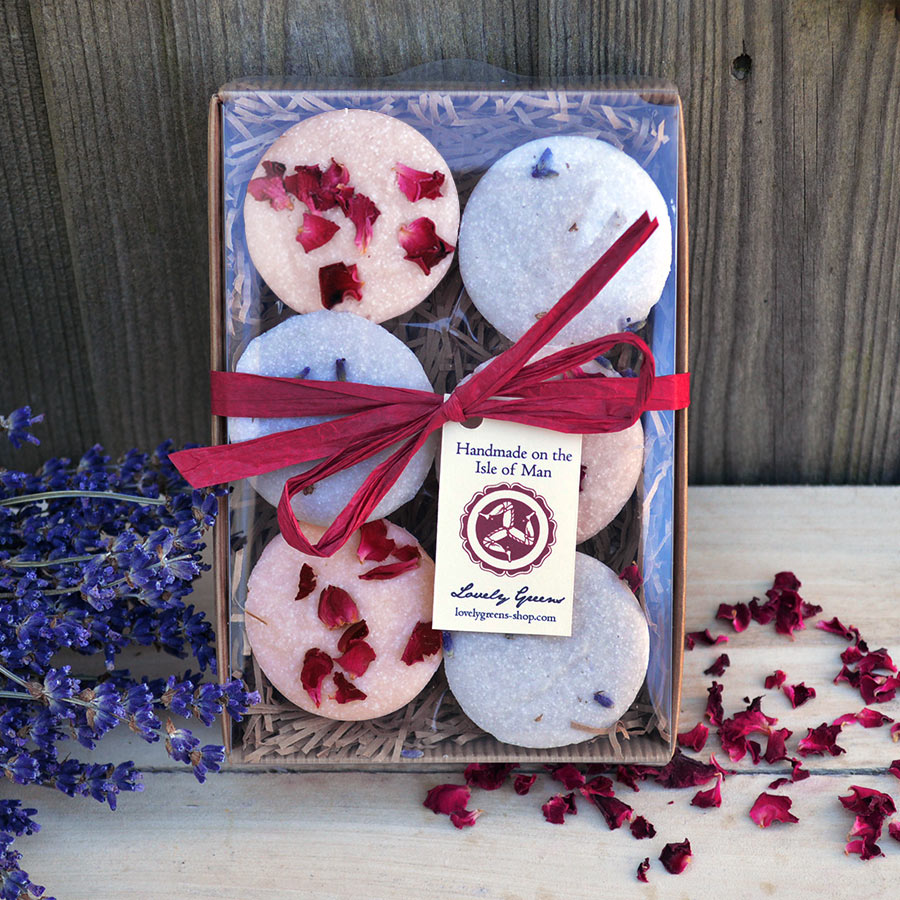 Aromatherapy Bath Melts Collection Details
The collection is presented in a kraft box with a clear lid and filled with natural shredded tissue paper. A raffia ribbon is tied around the box with a 'Handmade in the Isle of Man' label. The optional gift wrapping is with natural kraft paper beautifully decorated with ribbon and a card with a personalised message.
Each truffle weighs approx 30 grams.
Crumble your choice of a half (recommended) or a full one into your bath and watch as it gently melts into an aromatic champagne. Please rinse your tub after using these bath melts – its rich content of shea butter and cocoa butter can make your tub slippery.
Ingredients: Shea Butter, Cocoa Butter, Bicarbonate of Soda, Citric Acid, Kaolin Clay, Essential oils, Mineral colour, Botanicals, Vitamin E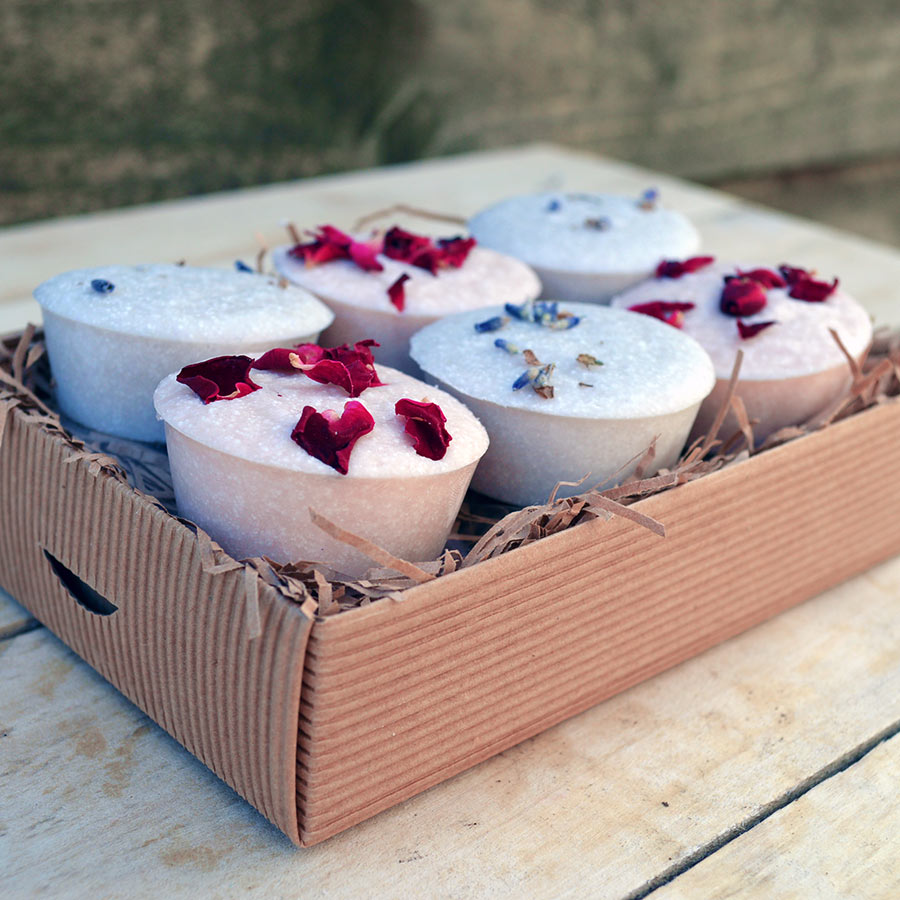 Please spread the word by sharing on social media -- thank you :)