Description
Create two stunning succulent terrariums
The next succulent terrarium workshop will take place on Sunday August 18th at 2pm
Are you a fan of pretty jewel-like succulents? How about stunning terrariums? Lovely Greens is teaming up with Ashley from The Bees Knees to offer a creative gardening workshop where you get to make and take home TWO succulent terrariums.
The workshop will have some great vibes, good music, yummy refreshments, and lots of fun gardening creativity! All materials will be provided including the succulents, cute mushroom & Buddha ornaments, round glass orbs (4″ in diameter), teardrop orbs (3.5″ in diameter), string to hang them with and after-care materials.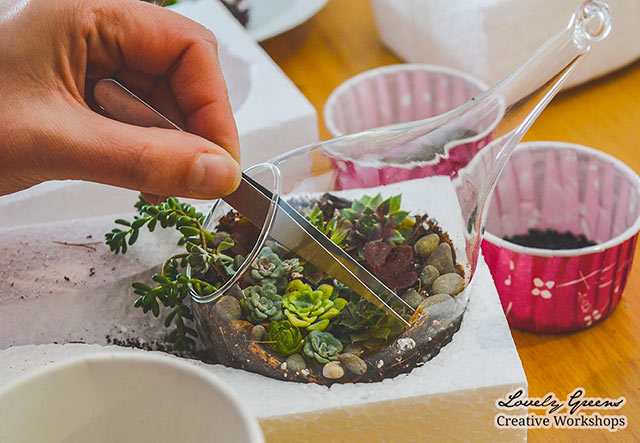 What are succulent terrariums?
The type of succulent terrarium that we're making will be a planting in an open glass vessel. We'll be layering a special potting mixture inside and then artfully placing succulent cuttings inside. Over the coming weeks and months the cuttings will grow into lush green plants.
We'll be combining indoor and outdoor succulents in the pieces — it works! Each finished terrarium will happily grow suspended in a bright window. If you have a north, east, or west facing window that'll be the one. After time, the plants will grow and the pieces you trim off can be used to create even more plants.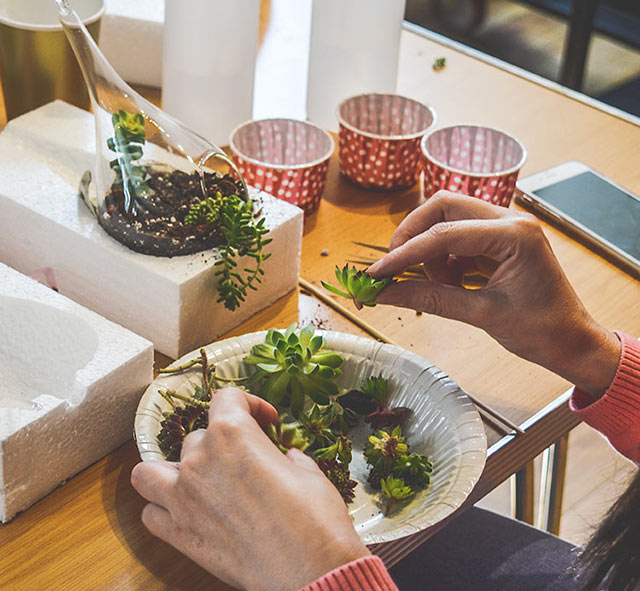 Event Details
The lesson will run for approximately 1.5-2 hours and will be at the Laxey Institute (Working Men's Institute) on New Road. It's a few doors down from the Laxey Co-op and parking is available at the Laxey Pavilion, just a few minute's walk away. See map below.
Tickets are limited to just 20 for the event. They may be purchased through this site or by cash/cheque if you get in touch with Tanya. Ring 256474 for more information.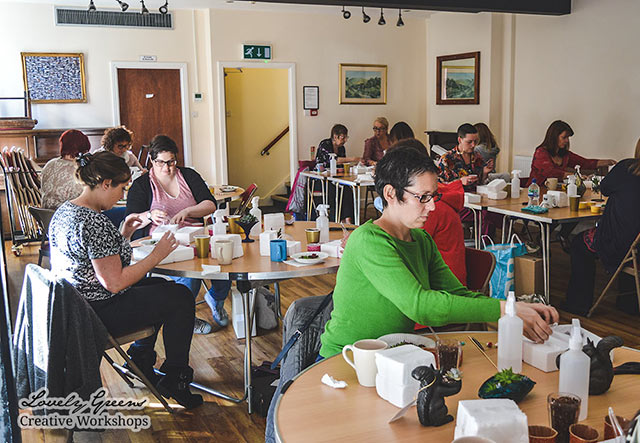 Can children book?
Due to the project being very delicate in both design and materials there is a minimum age for this workshop. 12+ or if your child is very responsible we can chat about slightly younger. Get in touch to discuss.
The Bees Knees
The Bees Knees is a local company ran by Ashley Bentley, green finger extraordinaire. She specialises in handmade terrariums and has had many of her pieces on display at Mother T's in Laxey. There will be an array of Bees Knees terrariums for sale on the day if you'd like to stock up on even more beautiful living artwork.
Watch the video above to see one way that Ashley makes terrariums — you can also find it over on YouTube here. Want to see what a Lovely Greens workshop is like? See a video of last winter's Willow Christmas Wreath workshop.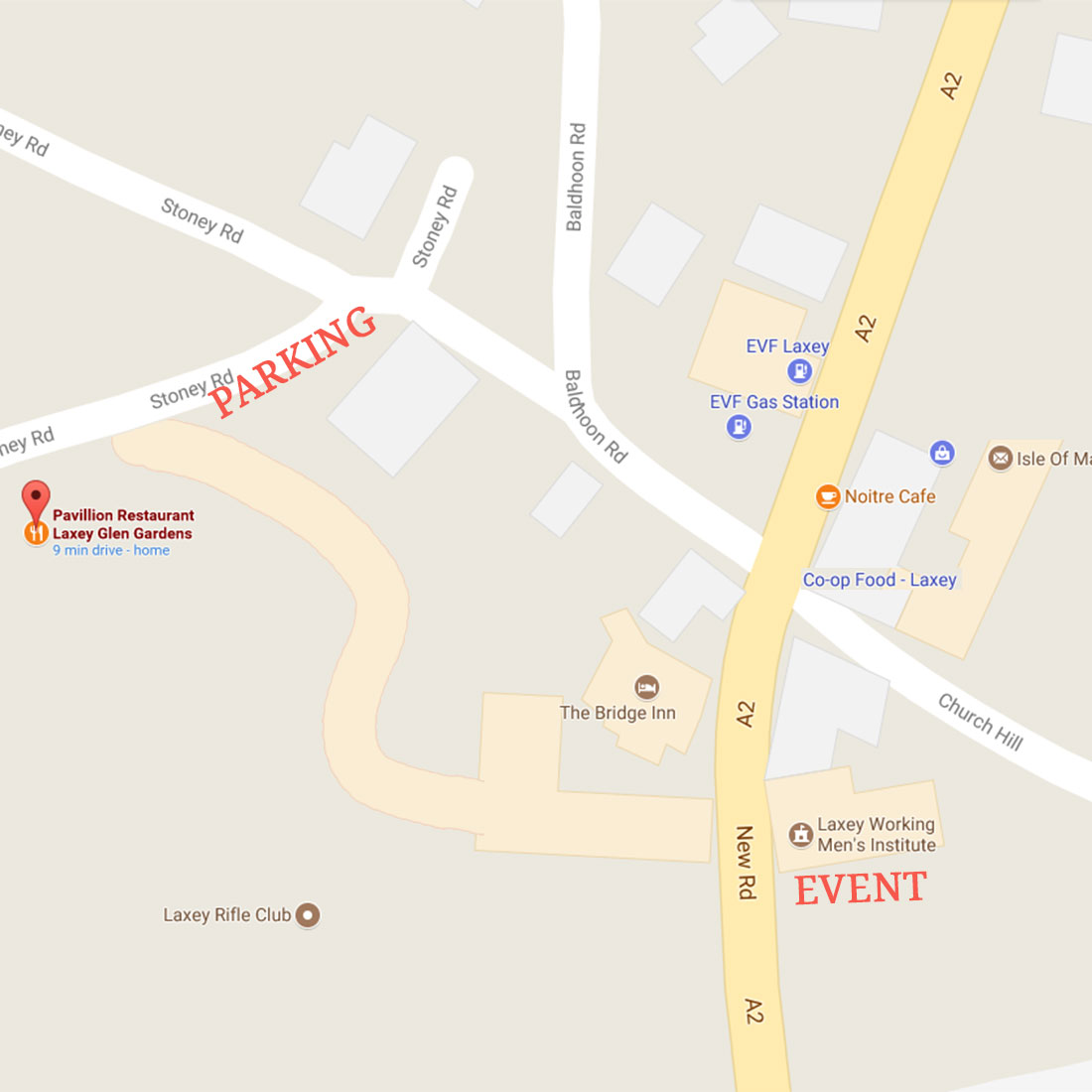 Please spread the word by sharing on social media -- thank you :)