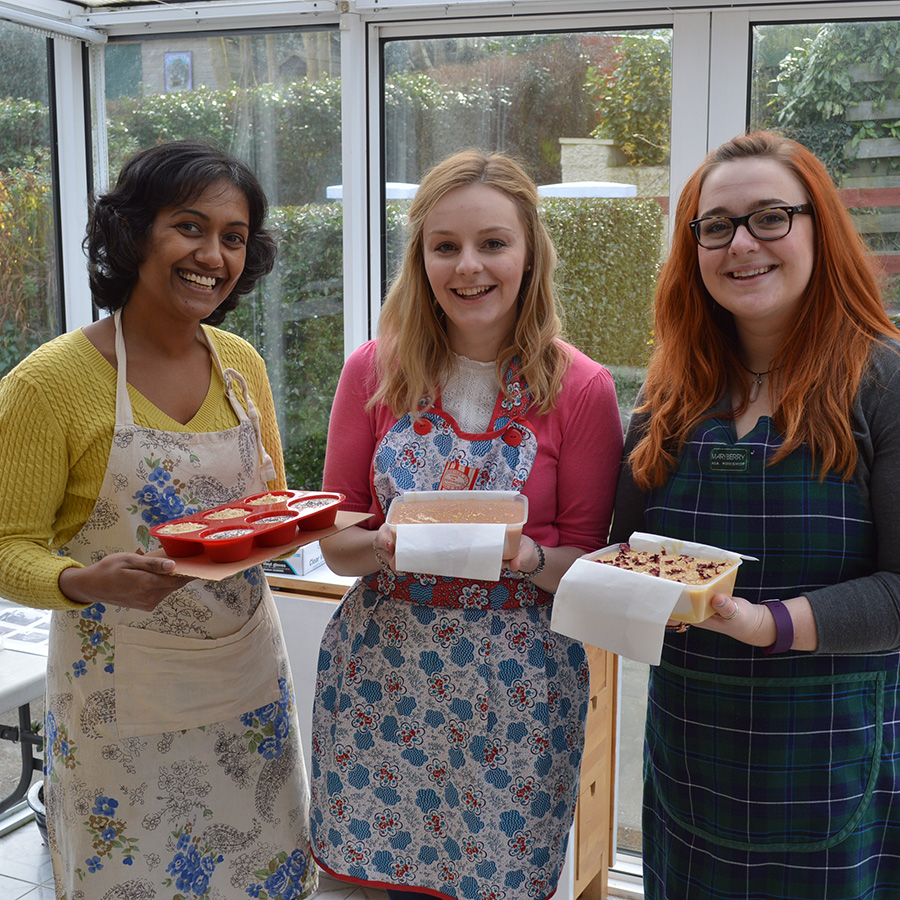 To book a private soap making lesson or party please visit the soap-making class booking page at this link.
Exciting news! You can now learn how to make natural, handmade soap with Tanya from Lovely Greens. In a Lovely Greens workshop you'll learn the basics of cold-process soap making, make two batches of personalised natural soap (the equivalent of 11 bars), enjoy a delicious meal, and have a fun and creative experience in a friendly and beautiful setting.
Lovely Greens Soap School is perfect for hen parties, birthdays, or just because you want to learn how to make natural soap. Though bookings are available to groups on request, monthly open days are available if you'd like to join a group. Please check this website for more information and please sign up to the Lovely Greens newsletter in order to keep up to date on classes.
For the open days, availability is based on a first come, first served basis and individuals may book on their own through this website. You'll be given the option of paying for the course in full or placing a deposit, which will come in handy if you're booking more than just yourself. Set class sizes will be for up to six students and will be held at in Baldrine on the Isle of Man.
The format of the soap making course is:
– Course booklets distributed (these can be taken home)
– A brief introduction to Lovely Greens and the day's activities
– Making your first batch of soap in which you can select essential oils and flowers
– Refreshments
– Make your second batch of soap.
– Finish up and take your soap home. It will need to sit in the provided mould for 24 hours before being sliced up and left to cure.
For a unique gift idea, why not purchase a Soap School Gift Certificate? Lovely Greens Gift Certificates may be redeemed by purchasing either products or experience days.
Tanya Anderson is an experienced soap maker and the vision behind Lovely Greens. She is passionate about making handmade beauty products from all natural ingredients that include herbs, flowers, minerals, and pure oils and sells her products online and with select local retailers. If you have any questions or would like to book a course please send her an email