It's important to us to keep the ingredients used in our products safe, natural, and locally sourced when possible. Due to these values and to our love of gardening, we grow a lot of our own herbs, flowers, and other botanicals. From Lavender and Calendula to Rosemary and Peppermint, many of the plants used in our products come straight from our garden. We also have our own hives of honeybees so are able to source our own beeswax and honey. We're aiming to be able to grow or collect all of our own botanicals in the future but for now also purchase beeswax direct from other small scale beekeepers on the Isle of Man.

Though we use some plants specifically for natural colouring, others have properties that can help soothe, heal, and cleanse the skin. Calendula petals, for example, are wonderful in helping treat chapped and irritated skin but also produce a golden orange colour that looks gorgeous in our Sunshine soap. Where a botanical is mentioned as being in a product we also provide a little bit of information as to how it is beneficial for your skin.

Other ingredients such as essential oils are sourced from both local retailers and cosmetic suppliers in the UK. All are certified as food-grade or for cosmetic purposes.

Each of the ingredients used in each product are clearly labelled in plain English under each item's description. A list of our natural ingredients and their properties can also be found below but if you'd like to find out more on a particular item we encourage you research it further.

Botanicals

When the term 'botanicals' is used it means anything that grows from the earth or which is directly produced by a living organism. Botanicals we use include Seaweed and Kelp, Calendula, Peppermint, Lemon Balm, Rose petals, Honey, Lavender, Woad, Madder Root, Alkanet Root, Annatto Seeds, Goat Milk, and Oats.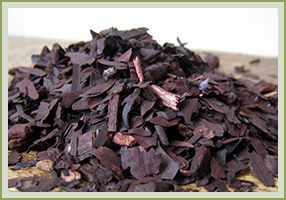 Alkanet Root
Latin name: Alkanna Tinctoria

Alkanet root provides the beautiful purple colour found in our Lavender Soap. Though it may have been used in folk medicine to treat wounds and ulcers, its primary function in our products is for its natural colour.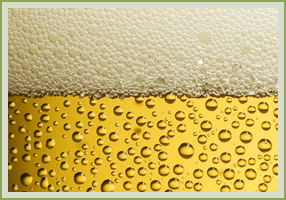 Beer & Ale
Latin name: N/A

Loaded with vitamins, anti-oxidants, and minerals, beer and ale can benefit your skin both when used topically and when it's ingested [moderately]. Beer also gives a delicious caramel scent to our Honeybeer Soap.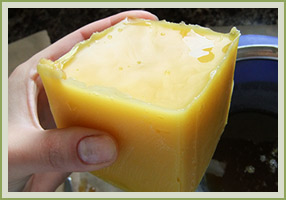 Beeswax
Latin name: Cera alba

Beeswax from our own bees and from other local (Manx) beekeepers is used in our Manx Beeswax Lip Balms. With the natural scent of honey, beeswax is helpful in healing chapped lips, preventing cold sores, and keeping your lips well moisturised.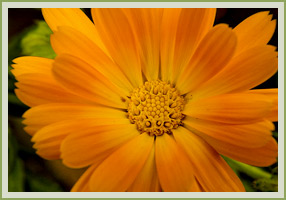 Calendula Petals
Latin name: Calendula Officinalis

Calendula is a beautiful golden flower that is used in two ways in our Sunshine products. First it lends it's sunny colour then its gentle healing properties help to treat chapped or irritated skin by helping to stimulate healing.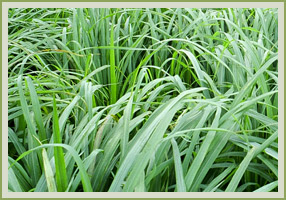 Citronella oil
Latin name: Cymbopogon Nardus
Citronella is the wonderful citrusy essential oil often associated with tropical holidays or outdoor candles. It's fragrance is sunny and intense and great for treating oily skin. Another added benefit is that it's very effective at repelling insects, making our Sunshine products perfect for the outdoorsy person.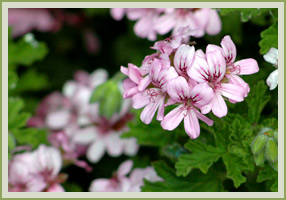 Geranium oil
Latin name: Pelargonium Graveolens

Also known as Rose Geranium, this essential oil adds the 'Spicy' to our line of 'Spicy Provence' products. A gentle oil suitable for delicate skin, Geranium is also one that stimulates the production of sebum making it wonderful to use on dry or aging skin.



Honey
Latin name: Mel
Honey is nutritious for you both inside and out. On your skin it helps to attract and hold water which helps it to stay moisturised and supple. It is also anti-bacterial and anti-microbial properties which can be beneficial for those suffering from acne and dermatitis. We use honey in our 'Manx Honey & Oatmeal' soap.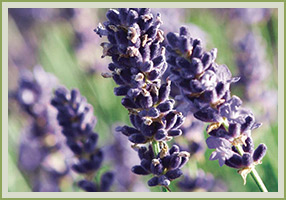 Lavender
Latin name: Lavandula Angustifolia
Lavender is a deep scented floral essential oil that is used extensively in aromatherapy to calm both mind and body. Aside from it's ability to soothe, it is safe enough to use directly on the skin and is greatly beneficial to the healing of wounds, burns, and skin irritations. Our Lavender products.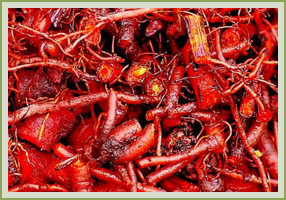 Madder Root
Latin name: Rubia Tintorum

The deep red roots of Madder have been used for generations as a natural red and pink colourant. Used in our 'Spicy Provence Soap', Madder root provides a deep feminine pink with tiny specks of red throughout.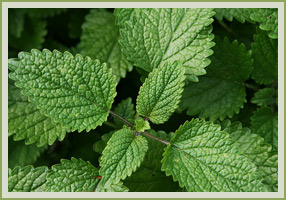 Melissa Balm oil
Latin name: Melissa Officinalis

Also known as Lemon Balm, this essential oil has a sweet and citrusy scent with a herbal undertone. It's used as the main fragrance in our 'Sunshine' range but can also be found in 'Spicy Provence'.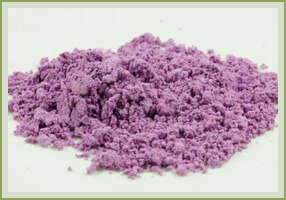 Mineral Colours
Latin name: Ultramarines, Iron Oxides

Mineral colours are natural inorganic pigments that are used to tint many of our products. They are completely safe and non-staining though it's a good idea to give your tub a rinse after using our bath melts and fizzies.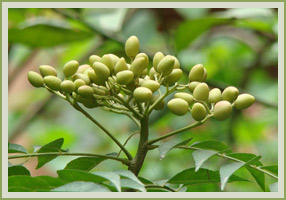 Neem Tree Oil
Latin name: Melia Azadirachta

This amazing oil is used to treat various skin disorders due to it's strong anti-inflammatory action and emollient properties. Touted as the best natural treatment for eczema and psoriasis, it's used to help heal and moisturise your hands in our Gardener's Hand Soap.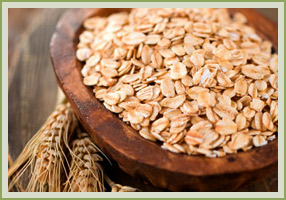 Oatmeal
Latin name: Avena Sativa

Oatmeal adds natural exfoliation but it's also great for soothing inflamed and dry skin. Our oatmeal soaps include Manx Honey & Oatmeal, Lavender Oatmeal, and Natural Oatmeal.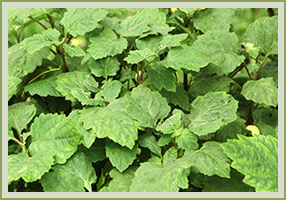 Patchouli oil
Latin name: Pogostemon Cablin

Often dismissed as a 'Hippy' scent, Patchouli has an earthy fragrance that enhances and transforms ordinary floral fragrances. We use it in our gorgeous and feminine 'Patchouli Ylang Ylang soap'.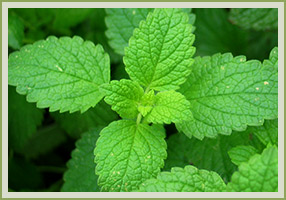 Peppermint
Latin name: Mentha Piperita
With its naturally cooling sensation, Peppermint oil is used in several of our products including lip balm and soap. It's a gentle herbal oil that is best known for its distinctive scent but it's also effective at reducing redness and inflammation and treating skin conditions such as acne.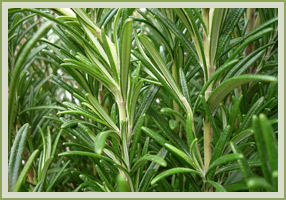 Rosemary oil
Latin name: Rosmarinus Officinalis
The fresh and clean scent of rosemary can really stimulate your mind and add energy to your day. A natural disinfectant, it's ideal for use on troubled or injured skin making it a useful addition to both our 'Gardeners' Hand Soap' and 'Rosemary & Tea Tree soap'.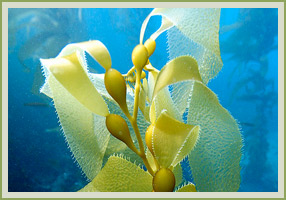 Kelp
Latin name: Macrocystis Pyriferae

Powdered Kelp is used in our 'Peppermint & Seaweed soap' for its ability to help combat acne. Kelp has been shown to be effective in controlling oily skin and for its anti-bacterial and anti-inflammatory properties.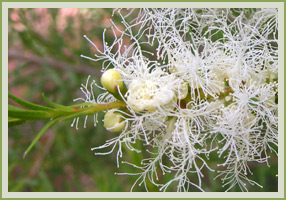 Tea Tree oil
Latin name: Melaleuca Alternifolia

The sharp scent of Tea Tree oil helps to unblock airways and to cleanse skin of bacterial and fungal infections. Blended with Rosemary oil in our 'Rosemary & Tea Tree soap' it produces a pleasant scent that also helps to relieve minor aches and pain.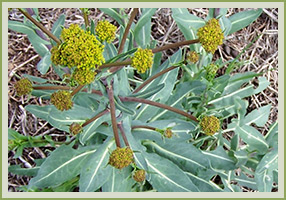 Woad
Latin name: Isatis tinctoria

An ancient Celtic dye-plant that is still used today to colour both cosmetics and natural fibres. A relative of ordinary cabbages, the beautiful blue pigment from Woad is used to tint our 'Rosemary & Tea Tree soap'.



Ylang Ylang oil
Latin name: Canaga Odorata

The intense floral scent of Ylang Ylang oil is one that is said to both calm the mind and stimulate the senses. Blended harmoniously into our 'Patchouli & Ylang Ylang soap', it's fragrance is upgraded from tropically sweet to seductively feminine.