Description
Learn to create your own natural fencing and windbreaks
*Further workshops to be announced for autumn 2020*.
In this three to four hour class, you'll learn how to create all-natural willow fencing for your garden or allotment. All materials are included and by the end of the workshop, you'll have a willow panel sized 3×5′ to take home with you.
Willow panels are an eco-friendly solution for creating micro-climates in the garden. They shield plants from the wind, give support for them to grow against, and blend into the greenery. You can use them individually, or make several to serve as a fence. The simple technique we'll be using to create them is called 'Wattle' and has been around since the Neolithic as a way for people to build homes and fences.
The willow* you'll use is the last of the season and cut from a local source. It's from willow trees that are coppiced, meaning that the willow re-grows every year.
The class is limited to ten people will be hosted by Tanya From Lovely Greens and John "Dog" Callister. It will take place in the barn at the Ballannette Nature Reserve in Baldrine which is kindly being loaned to us by Stewart Clague, of Stewart Clague Services. This workshop is for adults and suitable for the beginner.
On the day
Arrive at Ballannette a few minutes early. It's down Ballamenagh Road, a country lane in Baldrine, and its location is on Google Maps. Dress warmly as we'll be working in a barn, and bring a packed lunch, though biscuits and warm drinks will be provided. Also, it would be best to bring a pair of secateurs if you have them and a vehicle that can transport the finished panel home.
*If you have your own willow to use, please be in touch as we may be able to offer a discount for the workshop.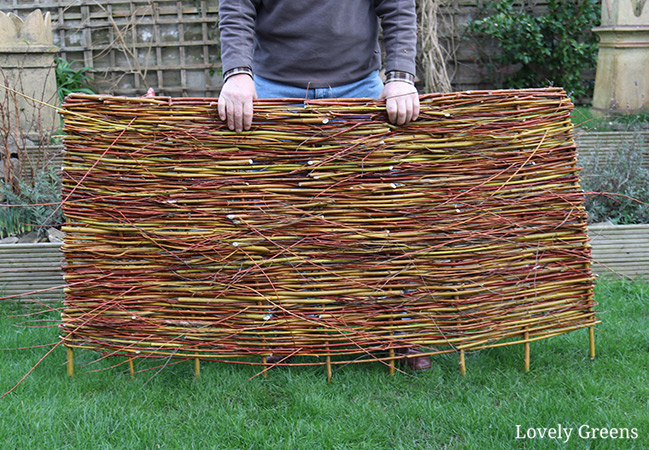 Using the finished willow panel
The panel you make can be attached to an existing fence as you can see further below. In the garden, you should first dig in wooden stakes that are as tall as the panel. Lash the panels to them using garden string or similar. In the garden, the panel will last many years and will weather into a silvery-beige color.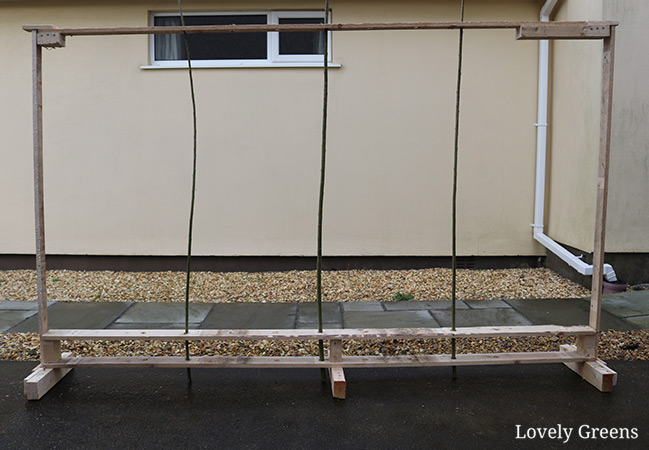 You can also purchase the Wooden Frame
In the class, you'll be working individually on your own wooden frame, built by John"Dog" specifically for the workshop. It keeps the panel straight and makes creating each panel a breeze. They break down into smaller pieces that are easy to disassemble and put back together again. That means that after the workshop you can purchase the frame to take home and make many more for your garden or allotment. With the frame, you also have the option to make much lower hurdles or taller fence panels.
If you wish to purchase one, please bring £20 cash with you on the day. John "Dog" may be able to deliver it to your home so please be in touch to discuss.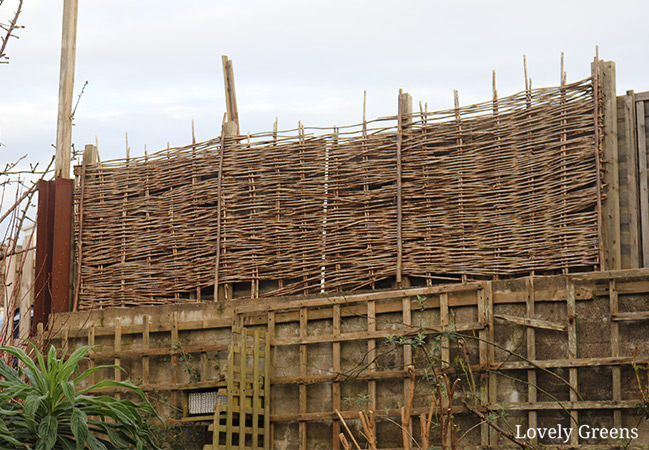 Creating a willow fence
This is an example of a wattle panel fence in John Dog's back garden. It's been there for as long as I've known him so must be at least seven years old. It's taken the full force of the wind over that time and is still in pretty good condition. You can also see the weathered colour of the willow too. To make enough to replicate this idea you'll need to purchase the frame.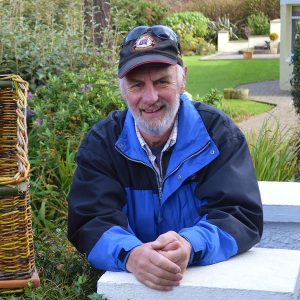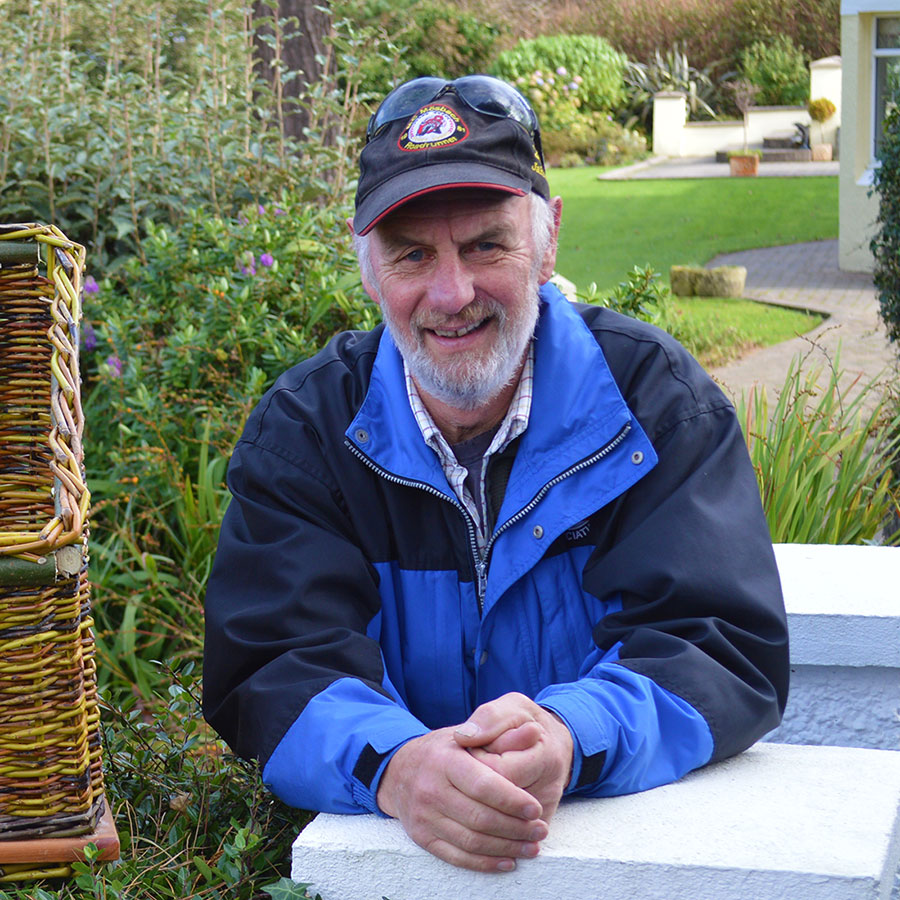 Your Instructor
John "Dog" Callister is a local legend on the Isle of Man. He's often at events sharing how to weave simple bumbee cages from reeds, or representing the Island at Celtic festivals. He's also a Manx Bard, you may hear some of his poetry on the radio or at events. But first and foremost, Dog is a maker and weaver. His favourite material to work with is local willow and he's taught other Lovely Greens workshops including the basket weaving courses and willow Christmas wreaths. His website is Willow Man
For more information on the workshop, please email Tanya
Please spread the word by sharing on social media -- thank you :)