Description
Special advance copies of A Woman's Garden Grow Beautiful Plants and Make Useful Things, signed by the author
**There are limited copies available at the moment but I will do my best to get more stock in soon! A Woman's Garden is officially out in mid-April but I've been able to get early copies for you**
A Woman's Garden, a new book from Tanya Anderson, the creative force behind  Lovely Greens, covers dozens of useful plants, over thirty-five plant-based projects and recipes, and each chapter features an inspiring female gardener and her growing space.
What's Inside A Woman's Garden
Gardens grow more than just pretty flowers. They grow well-being and a deeper connection with nature. Gardens can also produce plant material for creating homemade skincare, natural dyes, artisan crafts, delicious foods and beverages, and medicines–homegrown ways to create a wholesome lifestyle.
Making things with your hands and heart, and then sharing the fruits of your labors with friends and family, is both satisfying and soul-stirring. Learn how to grow dozens of plants and then transform them into gorgeous items to nurture yourself or gift to others, including:
Using onion skins to dye wool
Alkanet root and lavender soap
Soapwort multipurpose cleaner
Rose petal facial mist
Edible flower frittata
Healing calendula skin salve
Paper mache leaf lanterns
Chamomile tincture
Gardening projects, including a herb spiral, strawberry pallet planter, and more
Signed Copies & Bookplates
This listing is for a signed copy of A Woman's Garden, sold directly to you by the author. It's 192 pages long and published by Cool Springs Press (Quarto Group). If you would like a short personalised message in the book, please leave the text in the order information field during check-out.
Shipping options for A Woman's Garden
Shipping is currently limited to the United Kingdom, Isle of Man, and the Channel Islands. I'm looking into options for sending the book worldwide but the costs of shipping are not cheap. In some cases, more than the cost of the book itself!
I will soon be offering signed bookplates that you stick inside of your locally-purchased copy of A Woman's Garden. These will be great if you pre-ordered your book from a bookseller or if you live outside of Britain. Bookplates are large official stickers that I can sign and write a message on if you wish. You can put it inside the front cover of the book or wherever else you'd like. Since they're flat and light, they're much easier, cheaper, and environmentally-friendly to ship. That means that you can order a copy of A Woman's Garden from your local region or country (options below*) and still get it signed.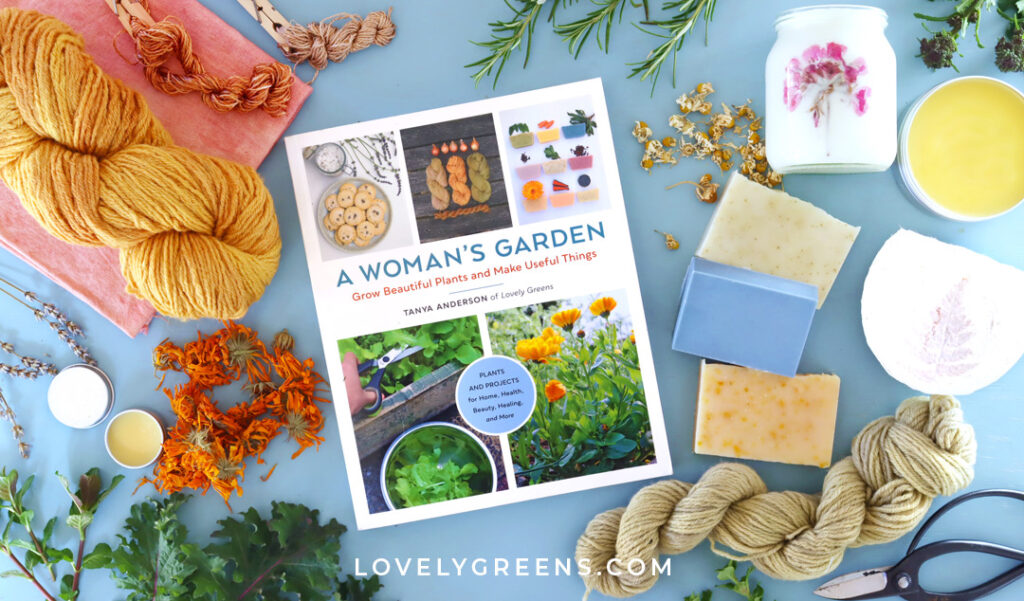 * Lovely Greens is a participant in Amazon Services LLC Associates Program, an affiliate advertising program designed to provide a means for us to earn fees by linking to Amazon.com and affiliated sites