Soapmaking Class with Vicky, Kate & Macy
Learn about Lovely Greens soapmaking classes
Sign up for the Soapmaking Lessons Newsletter
I'm constantly impressed with how on-point teenagers can be when making soap. On Sunday I had a trio of ladies – Mum, daughter, and granddaughter – who had never once made soap before. The youngster in the group was super focused and did a great job with selecting fragrance and colour. She then mixed her soap, poured it perfectly, and then sat patiently as us oldies waffled on about electric cars, recycling, plastic, and the Isle of Man.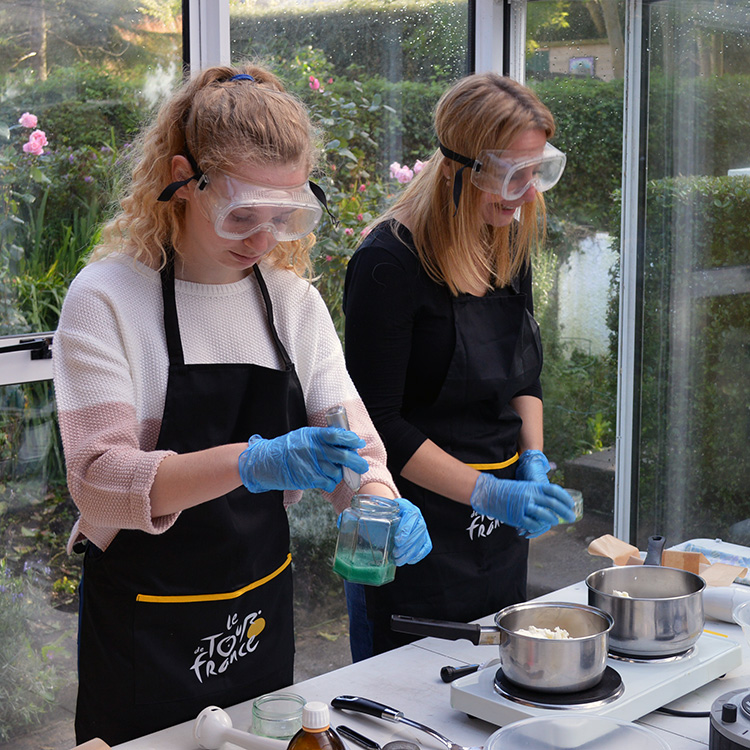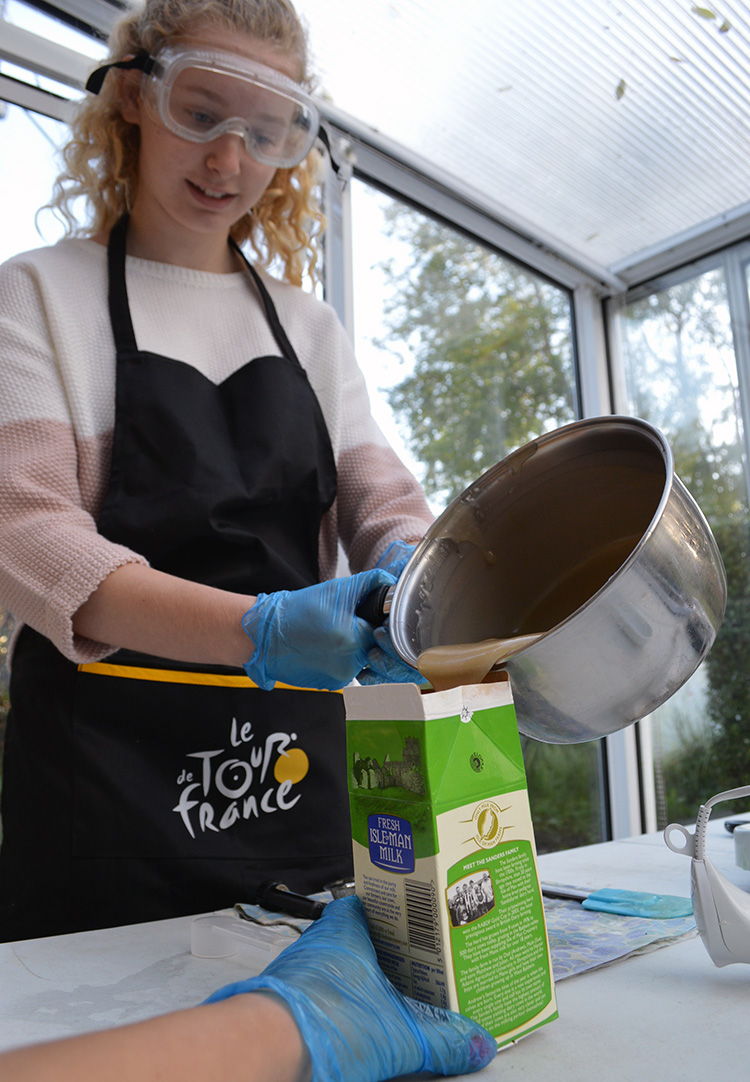 The ladies made six batches of soap between them including 'Patchouli and Lavender', 'Peppermint', 'Rose', and 'May Chang'. I always ask for students to bring in empty milk cartons as an optional second mould and their second batches went into these. Milk cartons are great moulds, can be ripped off the soap when it's time, and give a great second use for a throw-away item.
Afterwards we sat at the kitchen table and helped ourselves to pastries and cuppas. Letting the soap harden up a bit is a good excuse for having chat :)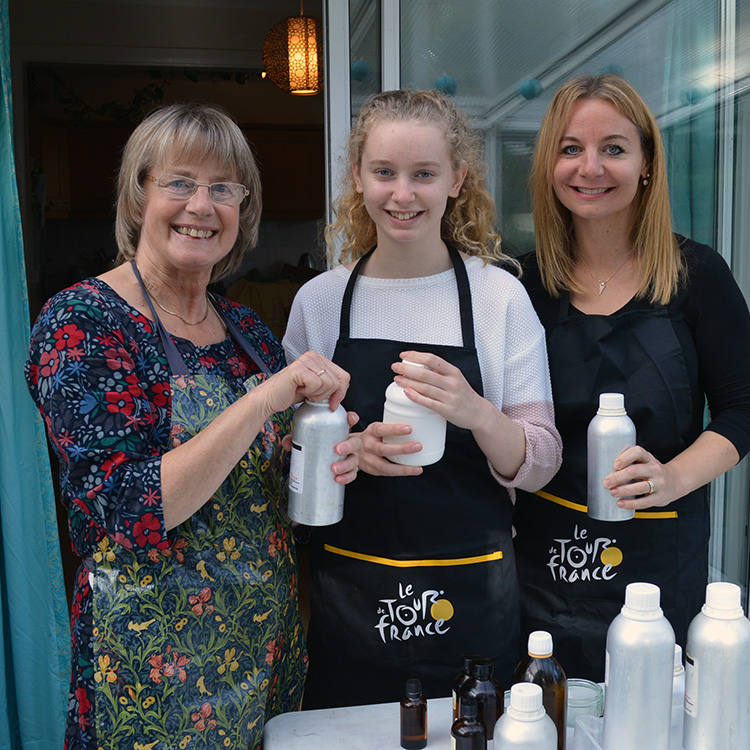 Thanks for joining one of my lessons ladies! In four weeks' time your soap will be ready to use and can be packaged up in pretty paper and ribbon in time for Christmas too.
For those of you interested in one of my classes I still have dates available. Visit the soapmaking class page via the link below for more information:
Learn about Lovely Greens soapmaking classes
Sign up for the Soapmaking Lessons Newsletter