The Royal Manx & Southern Agricultural Shows
I and Lovely Greens have had a brilliant couple of weekends setting up shop at the Isle of Man's agricultural shows. Each summer, for a weekend each, are the Southern and Royal Manx shows which showcase the Island's farming scene, local producers, and fun for the whole family.
I've had a stall at both over the years but this year was the best thanks to Daisy Blue, my VW Camper. In years past I've been with the Farmers Market but this year I booked my own pitch. Along with a vintage canopy and my handmade bath and beauty goodies we set the scene to meet and greet.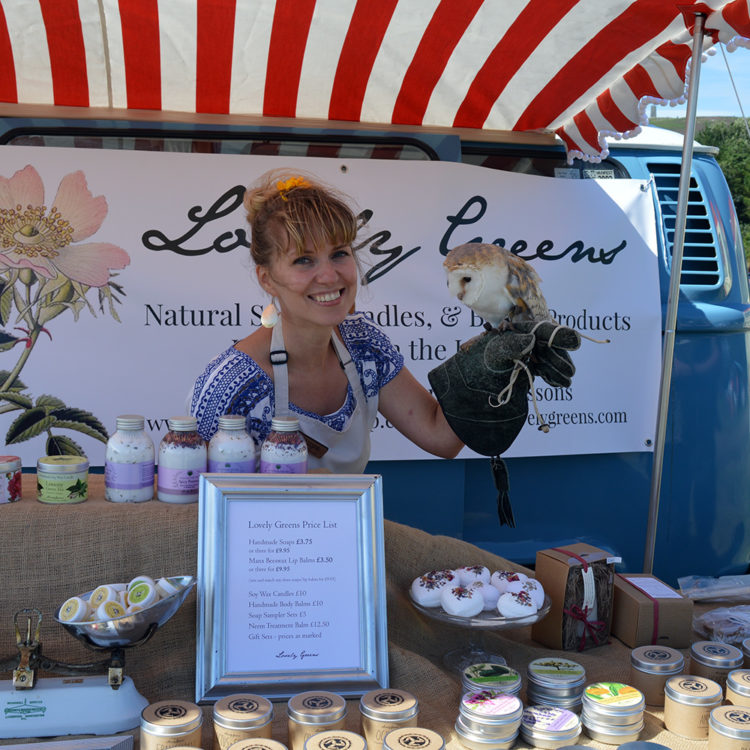 I don't have the opportunity to get away from my stall while I'm working but plenty of interesting people and animals drop by for a visit. This year I had the amazing experience of meeting, and holding, Pepsi the barn owl. His feathers are SO soft!
Throughout the events I sold a lot of handmade soap, Manx Beeswax lip balms, and soy wax candles. I've actually created a new range which aren't actually on the website yet. I'll put them online soon, promise.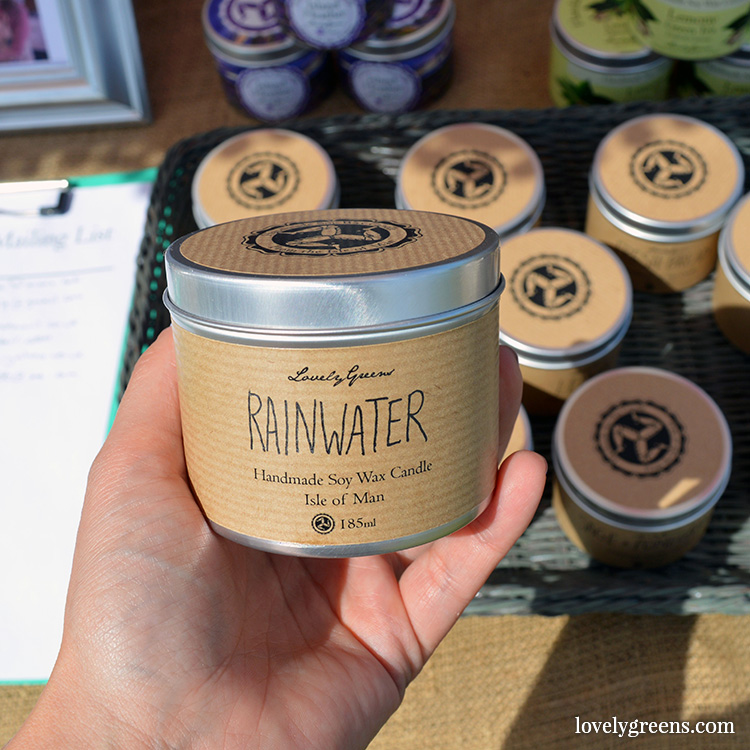 The most popular 'item' I spoke to people about though was my soapmaking lessons. I've been offering a lot more this year and everyone who's booked has told me they've had a great time. In the lesson we make two batches of natural soap each – that's about 12 bars per person – using your choice of essential oils, natural colour, and dried herbs and flowers. There's more information here.
I'm also sending out a newsletter today letting everyone know that I'm closing up shop for my annual leave this week. If you'd like to sign up for my newsletter, you can do so here.
I'll reopen at the end of September and in the meantime you can get a hold of my products at local shops on the Isle of Man. Find out more details on my stockists:
– Indulgence in Ramsey
– Mother T's in Laxey
– Mostly Manx in Douglas
– The House of Manannan in Peel
– The Manx Museum in Douglas
– The Manx Wildlife Trust Shop in Peel
– Trend in Port Erin