Guide to Natural Soapmaking ebook
£6.95
A natural soapmaking guide that will teach you how to confidently make soap from scratch using all-natural ingredients such as natural colorants, essential oils, herbs, and flowers
Description
Learn to make natural soap at home with this detailed ebook guide from soapmaking teacher, Tanya Anderson of Lovely Greens.
Do you want to make natural soap but don't know where to begin? The Lovely Greens Guide to Natural Soapmaking is designed for you in mind. Written by popular gardening writer and soapmaking teacher, Tanya Anderson, it will walk you through the full process of soap, start to finish. In its 68 pages, you'll learn about the ingredients you can use, including natural colorants, essential oils, decorating soap with dried herbs and flowers, have six printable recipes, and be walked through the full soap making process.
What's in the Guide to Natural Soapmaking
Detailed information on natural soap ingredients including oils, lye, and botanicals
An introduction to soap making equipment including molds
Step-by-step walk-through of cold-process soap making including a safety check-list
Soapmaking oils chart
Natural soap colorants chart
Essential oils for soap recipes chart
Six small-batch soap recipes that make 6-8 bars each
Full description of soapmaking topics including temperatures and superfats
Tips on where to get soap making ingredients and avoiding common mistakes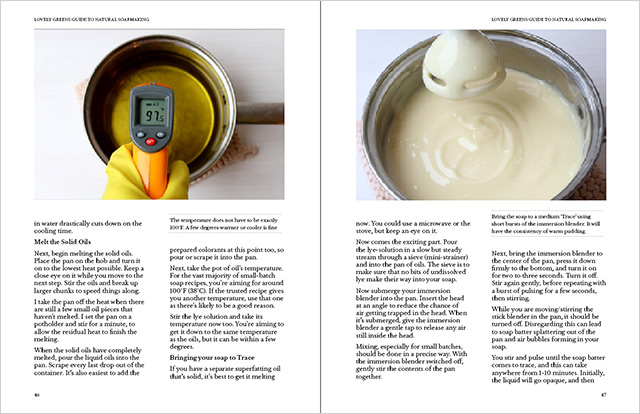 Download the book instantly
After purchase, you'll be sent a confirmation email that will include a link to download the soapmaking ebook. The link you are provided will give you have three download attempts (for security purposes) and I recommend that you save at least one copy onto your computer for safekeeping. Tablets and mobile devices can be a little trickier in saving digital files.
This is a beginner's guide complete with 68 pages of full-color photographs, beginner soap recipes, and answers to practically everything you might ask. Tanya has been giving in-person soap making workshops for over six years and understands exactly how to gently lead you through making your first batches of cold-process soap.
With this guide, you are also invited to join the Lovely Greens Facebook group so that you can connect with others and share photos. You may also email Tanya directly with any questions that you may have.
What is an ebook?
Ebooks are documents you read on your computer, tablet, or mobile phone.
Ebooks are not intended for printing. They are simply meant for enjoying on your electronic device. However, this particular ebook has print-friendly recipe pages for your convenience.
This ebook is in PDF format.
This means you use Adobe Reader to read it. Adobe Reader may already be on your device or you can download it free here.
Once you have Adobe Reader, you can download the ebook (click on the Add to Cart button on this page) and it's yours to read and enjoy forever—just like a printed book.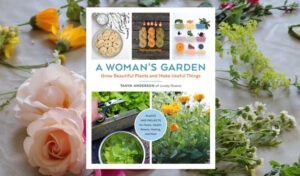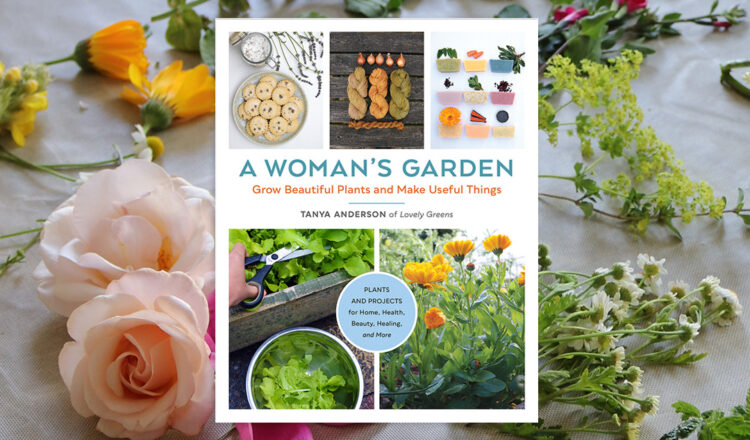 New book from Lovely Greens
This guide is written by Tanya Anderson, author of the upcoming book A Woman's Garden, Grow Beautiful Plants and Make Useful Things (February 2021). The boo introduces seven categories of useful plants and ways to use them in beauty, medicine, food home cleaning, and artisan crafts. She's also written a second ebook, Calendula: A Guide to Growing and Using It in Skincare.