Lemony Green Tea Candle
£10.00
A soft fragrance with the sweet and citrusy scent of Green Tea and Lemongrass
17 in stock
Description
Sweet and summery lemony green tea candle from Lovely Greens
This Lemony Green Tea Candle is soft and delicate green tea with the citrusy scent of Lemongrass – perfect for spring and summer. Lovely Greens candles are made from a natural and sustainable material that burns cleanly, which helps to ensure the air quality inside your home. Soy wax candles are biodegradable, burn longer than paraffin candles, and are easy to clean up if spilled – just a bit of warm soapy water will remove it from most hard surfaces.
Lemony Green Tea Candle details
Hand-poured into an aluminium tin, this soy wax candle is made using a natural fibre wick and will burn for approx. 28 hours. Candle weight (excluding tin) approx. 190g. For best results, trim the wick to 1cm before lighting and do not burn for any longer than two hours at a time. Soy wax candles will melt completely after this time and there's a chance that the wick may lean over. At room temperature, the wax will harden again but the wick may become lost.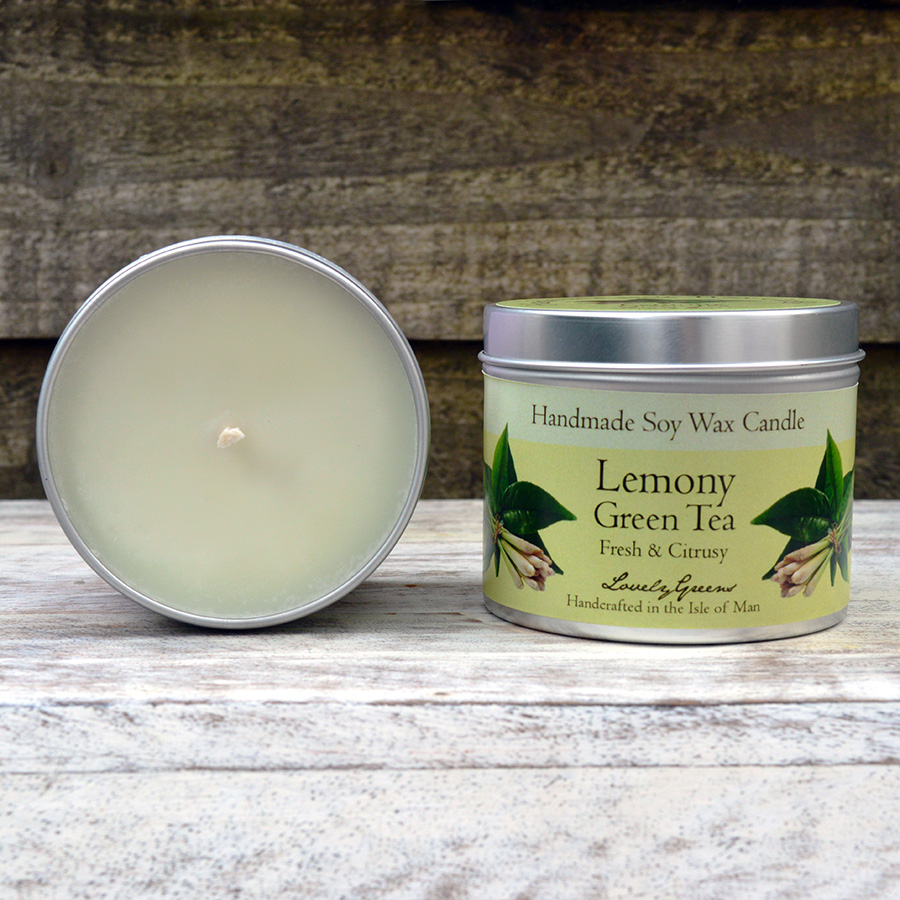 Additional information
| | |
| --- | --- |
| Weight | 226 g |
| Dimensions | 7.5 × 7.5 × 6 cm |