Description
A sweet and fruity handmade strawberry beeswax lip balm
The beeswax in this balm comes from my own hives as well as those of other small-scale beekeepers on the Isle of Man. None of the hives are treated with chemicals and the bees live happy and healthy lives. Beeswax isn't absorbed into the skin but rather locks moisture in and creates a protective barrier on your skin. It also contains shea butter, a highly conditioning plant-based oil that restores elasticity to the skin, and sweet almond oil, a light-feeling oil excellent for all skin types.
Buy this strawberry beeswax lip balm as a single or save when you buy three for £9.75. Choose all-natural or mix and match with natural, peppermint, and seasonal flavours.
Listing is for one 10ml pot
Ingredients: Sweet almond (Prunus amygdalus dulcis) oil, Shea Butter (Butyrospermum parkii), Isle of Man beeswax (Cera alba), flavour, vitamin E (Tocopherol) oil, mineral colour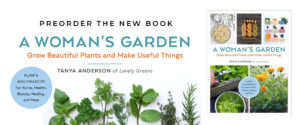 Tanya Anderson is a participant in the Amazon Services LLC Associates Program, an affiliate advertising program designed to provide a means for sites to earn advertising fees by advertising and linking to amazon.com and amazon.co.uk. As an Amazon Associate, I earn from qualifying purchases.