Rose Geranium Body Balm
£12.95
A rich and creamy balm made with shea butter, golden Manx beeswax, and beautifully scented rose geranium essential oil. Perfect for smoothing and conditioning dry and chapped skin from head to toe.
Description
Rose geranium body balm conditions skin, leaving it scented with the beautiful fragrance of rose geranium and rich golden beeswax
Rose geranium body balm is a rich, naturally-scented skincare treatment for use on the entire body. It softens dry skin and conditions all over, leaving behind the heady scent of rose geranium. It's made with a blend of plant-based oils and golden beeswax and you use it by scooping it out of the tin and massaging it into your skin.
The beeswax in this balm comes from my own hives as well as those of other small-scale beekeepers on the Isle of Man. None of the hives are treated with chemicals and the bees live happy and healthy lives. Beeswax isn't absorbed into the skin but rather locks moisture in and creates a protective barrier on your skin. It also contains shea butter, a highly conditioning plant-based oil that restores elasticity to the skin, and sweet almond oil, a light-feeling oil excellent for all skin types.
Rose geranium essential oil is stimulating and helps balance sebum production. It's also known for relieving water retention in the legs resulting from poor circulation.
Listing is for one 100ml tin of body balm
Ingredients: Sweet Almond oil (Prunus Dulcis Oil), Shea Butter (Butyrospermum Parkii), Manx Beeswax (Cera alba), Rose Geranium (Pelargonium Graveolens) Essential oil, Vitamin E (Tocopherol) oil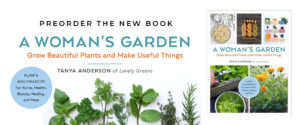 Tanya Anderson is a participant in the Amazon Services LLC Associates Program, an affiliate advertising program designed to provide a means for sites to earn advertising fees by advertising and linking to amazon.com and amazon.co.uk. As an Amazon Associate, I earn from qualifying purchases.
Additional information
| | |
| --- | --- |
| Weight | 140 g |
| Dimensions | 8 × 8 × 2.75 cm |