Description
Merry Manx Christmas Candle
The delicious aroma of cinnamon, oranges, and sweet spices will have you in the Christmas spirit in no time.  Scent your home with Merry Manx Christmas candle this festive season or gift a candle to a loved one.
Hand-poured into an aluminium tin, this soy wax candle is made using a natural fibre wick and will burn for up to 30 hours. For best results, trim the wick to 1cm before lighting.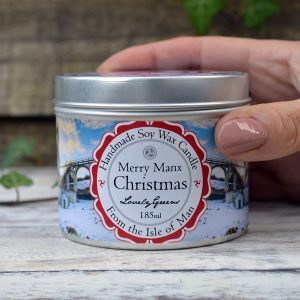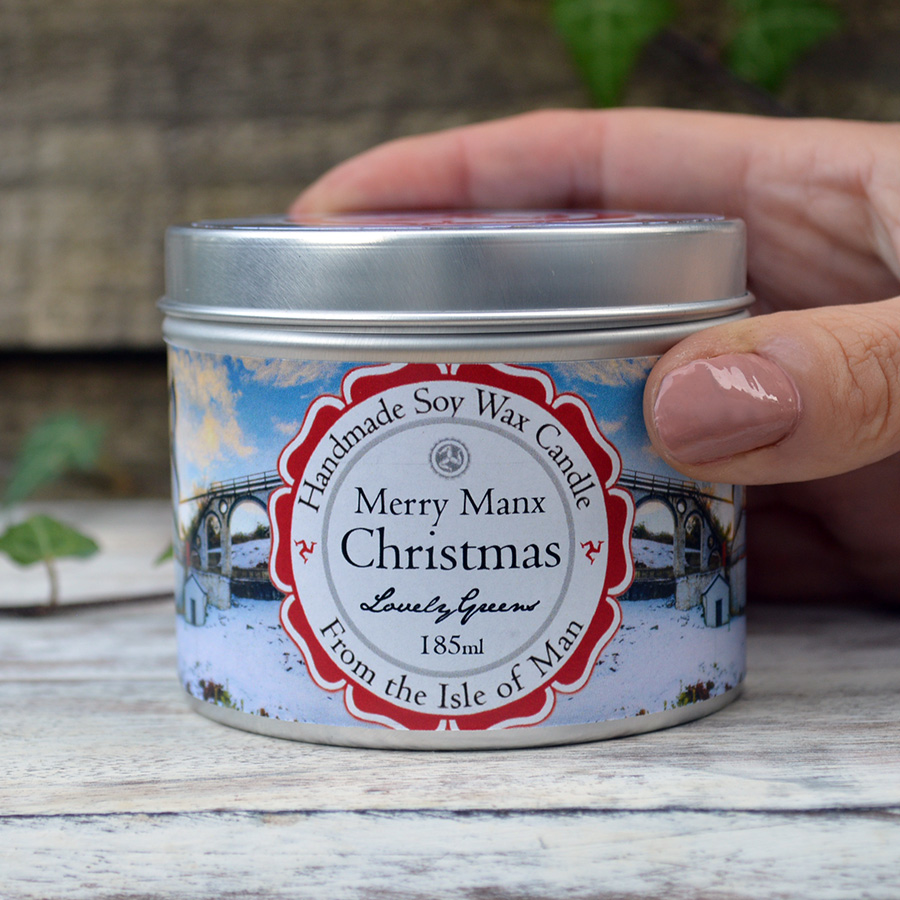 About the Merry Manx Christmas Candle
Lovely Greens Soy Wax Candles are made from a natural and sustainable material that burns cleanly and emits no toxic fumes. Soy wax candles are also easy to clean up if spilled, just a bit of warm soapy water will remove it from most hard surfaces.
Large candle weight (excluding tin) approx 185g, small candle weight approx 125g. The image on the label is of the snowy Laxey Wheel by local photographer Ray Collister