Sale!
Lovely Greens Trio of Beeswax Lip Balms
Your choice of any three natural beeswax and shea butter lip balms. Made with beeswax from our own bees and other small scale beekeepers on the Isle of Man.
Description
Creamy Lip Balms Handmade on the Isle of Man
Select any three of our hand-crafted Isle of Man Beeswax Lip Balms for £9.75. Choose three different varieties, three of the same or any other combination – it's all up to you.
Each pot of lip balm is rich, creamy, natural, and made with Isle of Man beeswax. It comes from our own hives and from other local beekeepers. Many of our customers say that they're the best lip balms they've ever tried.
Natural Lip Balm • Flavoured only with the natural taste of beeswax and honey
Peppermint Lip Balm • Minty fresh, this balm will leave your lips cool and tingly
Strawberry Lip Balm • Fruity and delicious, this is our top-selling lip balm
Listing is for three 10ml pots
Ingredients: Sweet almond oil (Prunus dulcis oil), Shea Butter (Butyrospermum parkii), Isle of Man beeswax (Cera alba), peppermint (Mentha piperita) essential oil, Vitamin e (Tocopherol) oil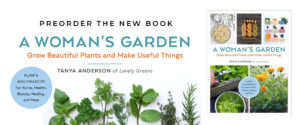 Tanya Anderson is a participant in the Amazon Services LLC Associates Program, an affiliate advertising program designed to provide a means for sites to earn advertising fees by advertising and linking to amazon.com and amazon.co.uk. As an Amazon Associate, I earn from qualifying purchases.
Additional information
| | |
| --- | --- |
| Weight | 60 g |
| Dimensions | 3.8 × 3.8 × 2.5 cm |