DIY Shampoo Bars for Dogs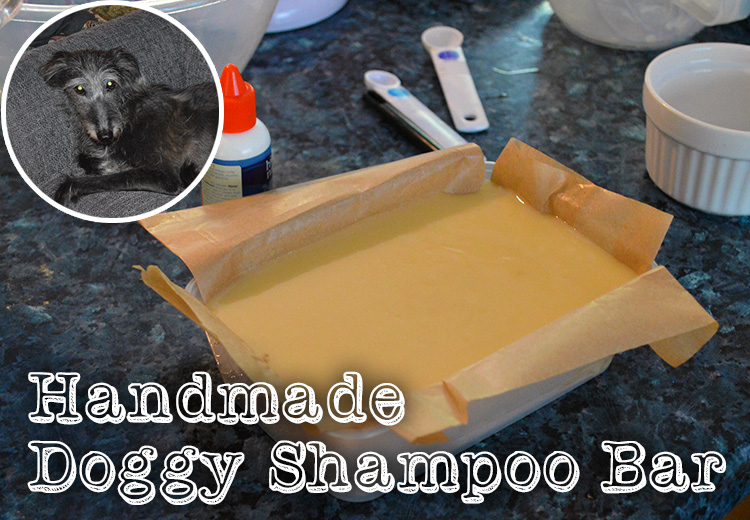 In yesterday's soap making class we did something a little different…we made shampoo bars for doggies! Tess (pictured) reacts terribly to conventional dog shampoo and flea treatments so we made some sensitive bars just for her.
The recipe included olive and coconut oil and ensured that the PH balance was more appropriate for canine skin. Dogs have a higher PH than people so our own shampoo and products are not suitable for them. To fragrance the bars we used Lavender and tea tree essential oils which besides smelling nice, will repel fleas and ticks. We also added a dollop of Neem oil for good measure because it not only hydrates the skin but it soothes irritation and is a powerful insect repellent.
Aside from the practicality of the day's soapy creations, Tess's mum had a fun time learning how to make soap too!