Happy New Years from Lovely Greens!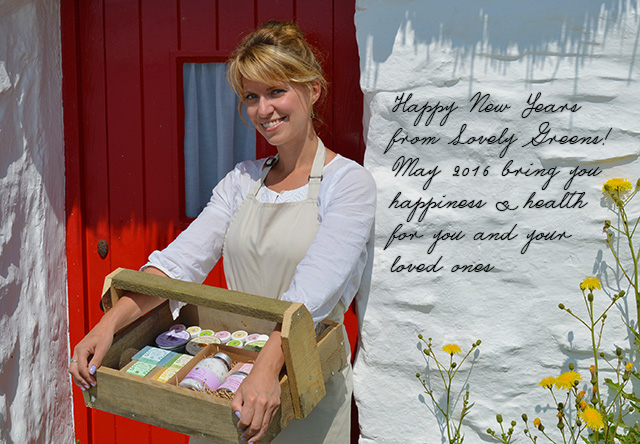 2016 is just hours away and I'm reflecting on the past few years I've spent as Lovely Greens Handmade. In 2010 I started making handmade soap as a hobby then soon after I began my career as a Farmers Market trader – my first market ever had me at a small table touting about thirty bars of soap I'd made in tiny batches.
Nearly five years later I've had my biggest Christmas season yet with literally hundreds of gift sets and candles winding their way to delighted recipients. It makes me smile knowing that my products help brighten someone's day whether it be a birthday or during the festive season, or just because! My own success with handmade bath and beauty products means that others are enjoying what I do and what I make and for that I'm truly happy.
Have a LOVELY New Years Eve and make this next year one to remember!
Love and light
Tanya from Lovely Greens